Did you know that it takes 1,800 gallons of water to grow the cotton to make one pair of jeans? And then, in the manufacturing process, something like an additional 11 gallons are used.
This
interesting interactive page goes into detail about the whole process (it's by Levi Strauss, who are making strides to green up the blue jeans manufacturing process). By going to Levis.com and entering WaterLess in the search engine you can find jeans that have been manufactured using less water.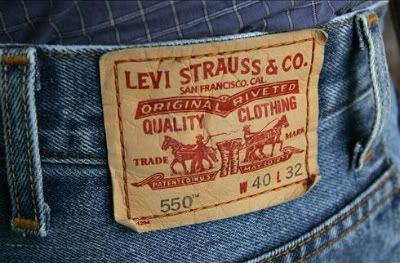 OR, you could go to a thrift store and buy a used pair of jeans. You are placing no burden on the planet, probably spending about $80 less than you would on a good pair of Levis (and you could just find a great pair of Levis, or Sevens, or whatever), and getting jeans that could just be perfectly worn in.
How's this for irony? That plastic bottle that holds your bottled water used 1.85 gallons of water in its manufacturing process. The solution here is simple: great reusable water bottles are everywhere and tap water is just as good as bottled in many cases.
These cute personalized water bottles are $24 on
etsy