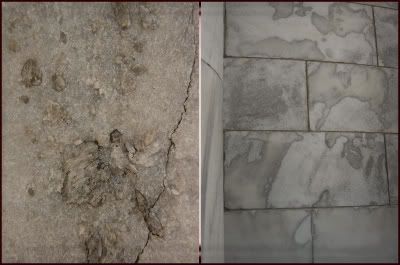 Discombobulated
verb
(used
with
object),
to
confuse
or
disconcert;
upset;
frustrate:
The
speaker
was
completely
discombobulated
by
the
hecklers.
I went from a scheduled, planned out month to a totally unplanned, and, um . . . what's a schedule? week and it's been a confusing experience. I learned that I do much better with a well thought out schedule, and so I'm going to sit down tonight and go all Super Nanny and make out a daily schedule for me. I don't have set writing time, which isn't the best when you are trying to go freelance, and everything else sort of happens at the same time every day, but sometimes not.
Life is treating me okay; the kids are doing well, I've gotten to spend a lot of time with them, and my mood is much more stable. I still fight all of those unreasonable thoughts: "You don't do anything right," "It's your job and yours alone to keep this house immaculate," "You should be able to be a wonder woman and so it all without ever getting tired." I'm dealing with some new stuff that I realized in PHP, too, like the fact that my defense mechanism is to hide, and so I've been making a conscious effort not to do this. Breaking old patterns and thoughts is difficult work, I tell you. And quite discombobulating.
I spent most of my day at Barnes & Noble, taking me time (another thing I'm not very familiar with) and read and read. Picked up the newest

Artful Blogging

and am thrilled for all of my blogging friends who have been featured this month - I still have to read it though - something fabulous to look forward to. Read a lot about writing inspiration, knitting, and tried to find a cool motorcycle magazine for the hubs, but left empty handed.
Me time definitely needs to be scheduled. So off to schedule (or, more likely, to read Artful Blogging!).
The photos are of the Warren G. Harding Memorial, the tomb where he and his wife are buried. It is quite beautiful and worth visiting if you ever find yourself in Marion, OH.