Well, kids, not much has been going on around here. The other day I took some pictures of William while Collin was raking leaves. I asked William the other day to stay 3-1/2 forever and he agreed to do it. If only . . .
My grandmother is probably rolling over in her grave that Will is bare footed. Children Always had to have socks on around her or they would catch a cold certainly (even though she hardly ever wore shoes and socks). I used to tease her all the time that I didn't have an undershirt on and was getting pneumonia even as we spoke, as this was the other dressing-your-child rule.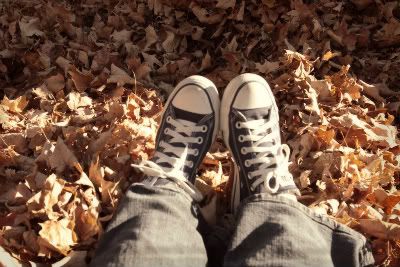 It has felt good taking it easier, not rushing all day long to get this and that done, looking at the dishes and being able to tell myself "That is someone else's job; I am not going to do them." Will has even been participating in the tidying up by putting his toys away. Isn't it something how they Love to help when they are little and they Despise it when they are teens? Hanging out with the kids more has been cool, too. I've always got Will, my Siamese twin, around, but the others are older and they are so busy. You've got to get your time in with them when you can.
Later today I see a new psychiatrist as my meds need some adjusting. I believe I'm beyond of the comfort level of my Family Doctor, although he might not want to admit it. And then maybe I'll take a stroll through Half Priced Books since I'll be so close to it. Love that place. Will get in my photo a day, fill some orders from the store. Life right now is pretty good.