You all know by now that I love etsy. I think it is the best marketplace for artisans anywhere. I love trolling the site for things I want to buy (but, alas, often can't). I'm tempted to spend a bit of my paypal balance on these great accessories.
All of these items are offered by vendors that have shops full of beautiful items. If you like an item, check the shop; you're likely to find more to love.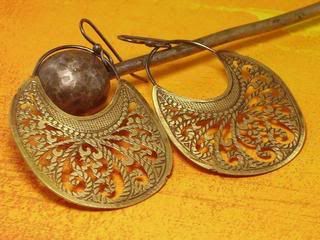 These
Damask earrings
from Kim B. Designs are $38.00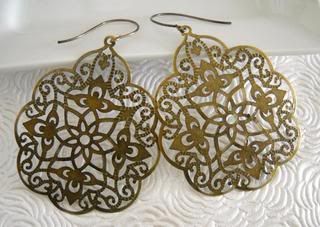 or you can go for the
Marrakesh Moroccan Filifree Earrings
from Lucinda's Charms for $10.00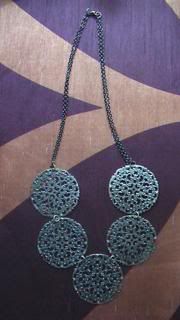 I absolutely love the
5 Medalions Necklace
by jewelry designer Julie Gilliam. $28.00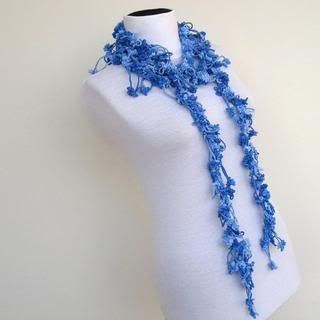 Ayca creates beautiful crocheted shrugs and accessories. This
scarf
reminds me of a feather boa. So Janis! $35.00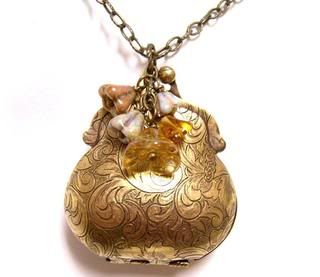 This is the coolest little
locket
. Beads By Evelyn, $27.50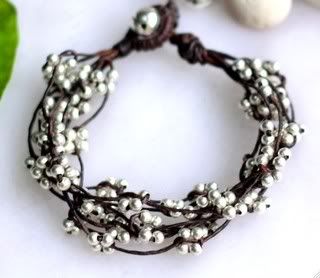 This bracelet is what I might be spending some money on. Silver Bead Bind bracelet, Brass Lady, $7.25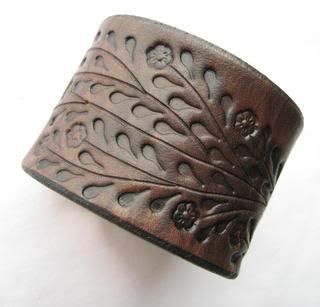 But then again, I could also stand wearing this
Floral Vine leather wristband
around. Art of Spirit Leatherworks, $18.00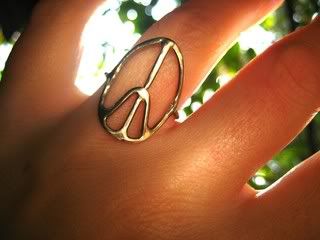 Isn't this the coolest ring?
Peace Ring
by Esoterica Bazaar, $26.00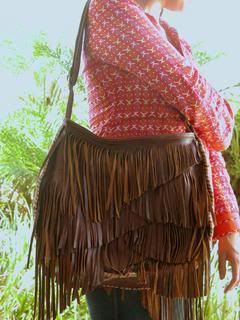 The Greatest
fringe bag
by marianagaby. $179.00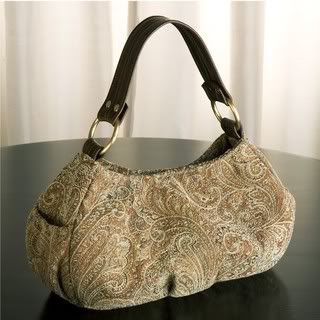 Or take a paisley trip with the
Paisley Sage Shoulder Bag
by Jilly Designs. $189.00
Besem Natural Scents
makes palm/beeswax candles, natural soaps, body creams and scrubs.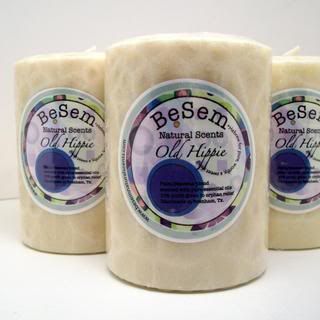 The
Old Hippie pillar
smells of sandalwood and patchouli. $20.00