Whilst surfing, I found these lovely scarfs by
Powder
. Yes, I know that we can knit, but isn't it nice to occasionally buy something beautiful?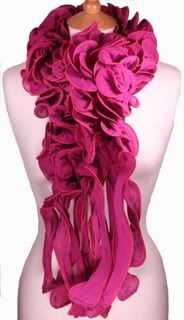 Twist in fuchsia and coral - 40 pounds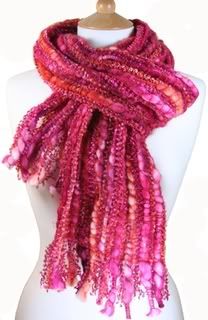 Sienna in fuchsia - 20 pounds
(and yes, there are many other colorways to choose from - I just like pink!)
And while you're at it, stop by
this
site for beautiful home accessories. I will take one of everything, please.
Want to know how much you are spending? The
XE Currency Converter
can do just that.
I am currently cleaning and painting my mom's new condo, so posts may be a bit sporadic. But I love to paint (there's nothing like a freshly painted wall to spruce up a place) so I couldn't turn down the opportunity!