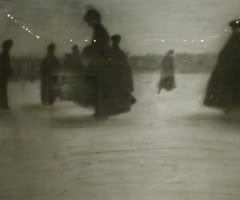 My daughter was in another skating competition today. She placed first in her interpretive class (where you hear the music once and then have to skate a program to it). She did a great job. She also skated to "Thriller," "Flashdance," and did jump and twirl team. Unfortunately, William decided to have a complete melt down right before her last three programs and I had to leave. We woke up at 6:00 and by 1:00 pm he was done.
Sometimes I feel like an inadequate mom. Well, more than sometimes; there is so much to get done! Kendall needed me. Will did, too. Do you ever wish that you could split into two or three people? I could definitely get the house much cleaner that way, and paint my mom's house and make it to every competition, game, birthday party, etc, even though I have a screaming three year old.
Blech. So that's all for now. Have to tend to Mr. Three-Year-Old.
Photos from
We Heart It
.