Will and I went to the park to play today. He was thrilled to get out. I'd just studied up on
The Rule of Thirds
for a photography assignment on perspective, and I used my time with Will to experiment.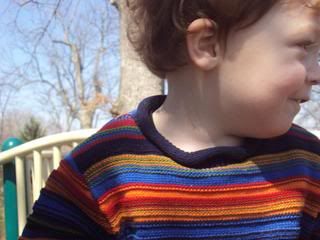 I love this picture of my little nugget. And it follows the rule of thirds. If you imagine a vertical line dividing William in half, you've got one of the alignments that fits the rule. But he's a big silly heart breaker whatever rule you follow!
He loves to swing. The ground beneath the swings was quite soggy and muddy; the things we will do for our loves.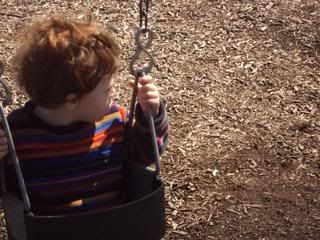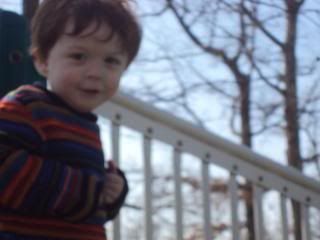 And he's getting ready to drive - watch out ladies!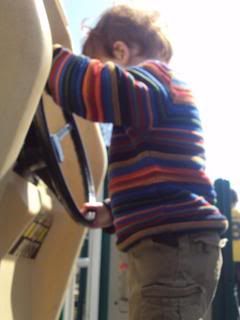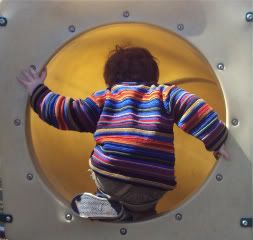 On to the slides!
We checked out a tree that had been cut down.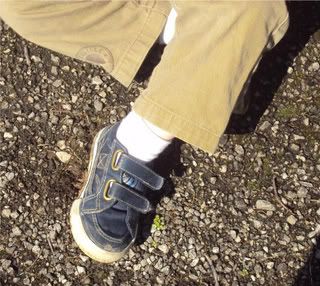 Then, after much more climbing, sliding, jumping, laughing, and various adventures around the park, the boy got tuckered and and sat down right where he stood.
It was a good day.